Ferenc Kuhn, M.D., Ph.D.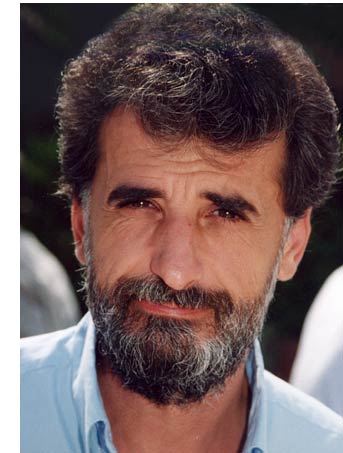 Ferenc Kuhn, M.D., Ph.D., graduated "summa cum laude" from the University of Pécs in 1977, and became board certified in ophthalmology in 1981. He trained at several institutions throughout Europe and the US. Dr. Kuhn had been Associate Professor and Deputy Chairman of the Department of Ophthalmology at the University of Pécs until 1989 when he moved to Birmingham. He was appointed Associate Clinical Professor of Ophthalmology at the University of Alabama at Birmingham in 1996 and Professor of Ophthalmology at the University of Pécs in 2003. He has academic appointments in Poland and Serbia as well. He was elected to be Executive Vice President of the International Society of Ocular Trauma in 2000 and has been its President since January 2012. He was elected President of the American Society of Ocular Trauma in 2002. He received his PhD degree in 1999.
In addition to specializing in the management of vitreoretinal diseases, Dr. Kuhn's main interest has been the epidemiology and treatment of ocular trauma; he played a key role in the development of the United States Eye Injury Registry that has served as a model for similar surveillance systems in 25 countries. He has authored 216 scientific articles and book chapters, authored/edited four books, and presented more than 1500 scientific talks, having visited 51 countries as invited speaker, and gave named lecture in several countries. Dr. Kuhn organized numerous international meetings on the management of vitreoretinal disorders and on eye injuries. He was the principal author of a new, standardized language in ocular trauma (Birmingham Eye Trauma Terminology, BETT); the proposal has received the endorsement of several international societies and journals, and has become the international standard in classifying eye injuries. Dr. Kuhn serves as Editor at 11 national and international journals.
Dr. Kuhn continually acts as a scientific reviewer for several major journals. He was the principal investigator of a half-a-million-dollar grant from the Centers for Disease Control and Prevention to develop an Ocular Trauma Score, which, for the first time, helps the ophthalmologist predict the likely visual outcome of the injured eye. He has been the recipient of several other grants and numerous awards from societies such as the American Academy of Ophthalmology and the American Society of Retina Specialists. He travels intensively and has performed live surgery in 17 countries.
---